This proven retailer, with an expanding online offering, is a well-managed outfit and worth a look at the current modest rating. With a strong net cash position and dividend yield of over 5% it has obvious attractions. (IHT QUALIFYING)
Shoe Zone (AIM:SHOE) is the largest specialist value footwear retailer, operating 510 stores across the UK and Ireland.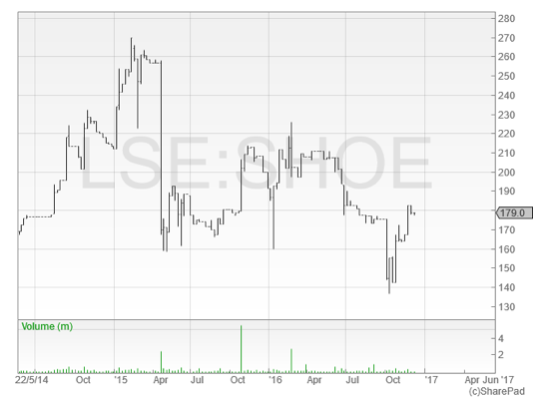 Background
Originally founded in 1917 as "Bensonshoe", it was bought out by the Smith brothers in 1980 (whose grandfather had previously invested in the business). Anthony Smith, a son of former Chairman Michael Smith, is now Executive Chairman of the company. Charles Smith is Chief Operating Officer. Between them, the brothers own c. 50% of shares.
The IPO in 2014 allowed for a partial exit by the Smith family, but the company continues to have many of the typical features of a family business.
There are also a number of institutional investors controlling significant percentage stakes, which helps to explain the low daily trading volume of the shares (reported by the FT at 7,500) and the typical bid-ask spread of 8p (c. 4.5% of…