Growing competition is a concern. We've noticed a growing number of Fentimans mixers creeping onto supermarket shelves, hotels and bars.
UPDATE: Fentimans' growing presence is a concern
Over the last few weeks, we have seen Fentimans mixers everywhere: offered with gin in bars and pubs, in elaborate marketing campaigns which focus on the company's heritage and, increasingly, in supermarkets. The below photo shows the premium mixer aisle of a Waitrose which used to be reserved exclusively for Fevertree (FEVR):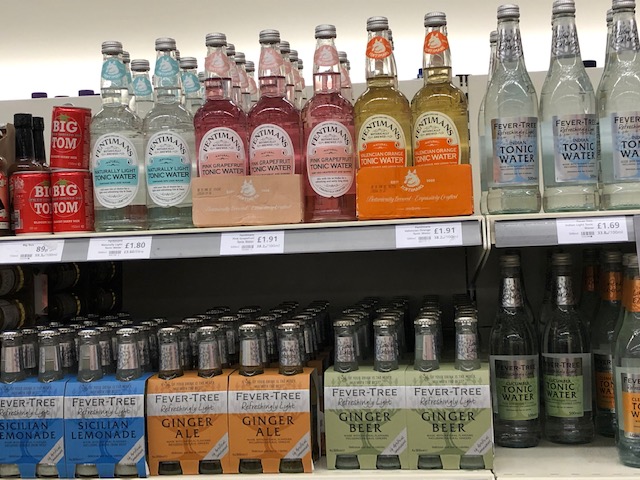 Fentimans was established in 1905 by Thomas Fentiman and is now owned by his Great Grandson Eldon Robson and run by Ian Bray, former managing director at Fullers. Since Mr Robson restarted the business in 1998 it has been grabbing a growing amount of shelf space in UK supermarkets and is increasingly seen in bars and hotels. There is also a US franchise, which manufactures in Pennsylvania, and other markets supplied include Japan, the Middle East, South America, Mexico, Australia, New Zealand and Europe.
As well as its 'botanically brewed' premium mixers which claim to be of superior quality than ordinarily brewed stuff, the…
Sign up and read the full article
Register to continue reading this article.
Already a member? Login