Scandalous pay on AIM needs to stop – these companies are getting away with daylight robbery!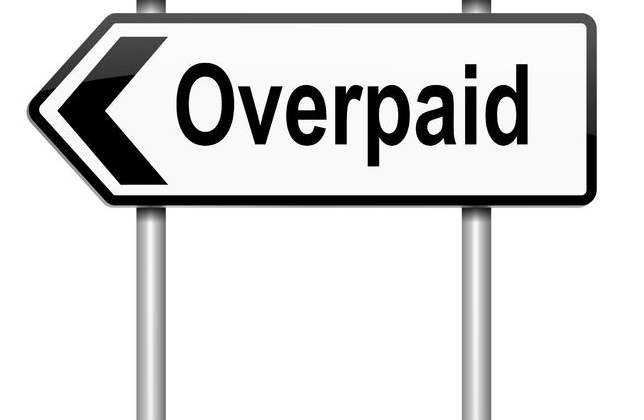 A growing number of directors of AIM companies are receiving excessive pay, merely for delivering ordinary results. Most institutional investors appear to turn a blind eye to this, or worse aren't even aware of it. Our Blog here highlights some of the worst examples (and a rare good one), where outside shareholders really are getting a raw deal!
---
The level of remuneration awarded to senior management of small companies should be scrutinised far more by investors given the significance of this on distributable profits for all shareholders to enjoy. Our recent Blog here on wholesaler and distributor of alcoholic drinks Conviviality (AIM:CVR), highlighted the huge level of remuneration awarded to the Executive Directors of this business relative to their 'real' achievements to date. As we commented, we are staggered that large institutional shareholders, who have supported Conviviality's various fund raisings are comfortable dishing out huge rewards to management simply for making costly acquisitions and saddling a company with…
Sign up and read the full article
Register to continue reading this article.
Already a member? Login
More on Character Group PLC
A growing number of directors of AIM companies are receiving excessive pay, merely for delivering ordinary…
---
Our Research and Blogs over the past few months have uncovered some terrific companies, with the…
---
Perhaps you should be!
The growing number of Director and insider selling from AIM companies…
---
We kicked off our new Premium Company Research offering on 12th December 2016 with research…
---
---
More on Conviviality PLC
News that Conviviality (AIM:CVR), the wholesaler and distributor of alcoholic beverages, intends to appoint administrators within…
---
Tissue converter and supplier of toilet rolls Accrol Group Holdings has issued another shocking update. We…
---
Shares in the wholesaler and distributor of alcohol and impulse are now suspended as it considers…
---
Our original commentary from January suggested there were plenty of red flags to concern shareholders in…
---
A growing number of directors of AIM companies are receiving excessive pay, merely for delivering ordinary…
---
More on Quartix Holdings PLC
In the latest episode of More than Money, we spoke to Andy Walters, chief executive of…
---
Many quoted companies like to focus on adjusted numbers, which generally hide a multitude of questionable…
---
A growing number of directors of AIM companies are receiving excessive pay, merely for delivering ordinary…
---
Our coverage in 2017 unearthed some big winners, including several multi baggers – there was the…
---
---
More on Walker Greenbank
A growing number of directors of AIM companies are receiving excessive pay, merely for delivering ordinary…
---
The luxury interior furnishings Group reported positive interim results for the period ending 31st July 2015 with a near 20%…
---
​Walker Greenbank, the luxury interior furnishings group, issued a positive trading update yesterday moving the shares…
---
​The luxury interior furnishings group issued a positive pre-close trading update for the year ended 31…
---
The luxury interior furnishings group whose brands include Sanderson, Morris & Co, Harlequin, Zoffany and Scion…
---