Tech in 2019: trends to watch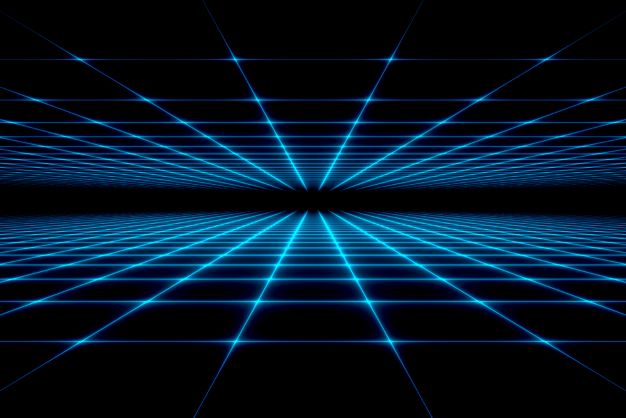 There is no escaping technology. Each year its influence in every industry steps up another notch. And 2019 is likely to be no different. From data regulation to Disney's new streaming service, investors are going to be faced with a whole host of new tech trends this year. Here is our run through of the hottest stories in the tech industry to watch for in 2019.
---
1. Data, data and more data
Amazon's Alexa has now been a feature of homes around the world for more than four years. In that time, it is likely to have collected huge quantities of data on our personal preferences and daily routines. And it isn't alone: wearable fitness devices, connected cars and smart energy meters are all information gatherers which have increased the volume of personal data. Meanwhile, artificial intelligence and cloud computing have changed the way we store and analyse the data collected.
On the one hand, that could be a massive force for good. In 2019, we're likely to see more advances in our understanding of human health, climate change and productivity, all driven by the huge amount of data now available. But beware the rise in fraud, hacks and fake news which are all being made easier by the ubiquity of data collection.
Regulators are warning that 2019 could be the first time we see a…
Sign up and read the full article
Register to continue reading this article.
Already a member? Login
More on Alphabet
Financial results were mixed from the five FAANGs – the US tech giants which, for so…
---
Who says 38-degree heat isn't the perfect temperature for analysing company results? For those who didn't…
---
AGM season in London has brought some unwelcome news to British businesses this week, while politics…
---
Satnav pioneers Garmin and TomTom have lost their comfortable stranglehold on the navigation market.…
---
There is no escaping technology. Each year its influence in every industry steps up another notch.…
---
More on Amazon
Viacom and CBS are in the final stages of merger talks as the frenzy for consolidation…
---
Financial results were mixed from the five FAANGs – the US tech giants which, for so…
---
Who says 38-degree heat isn't the perfect temperature for analysing company results? For those who didn't…
---
AGM season in London has brought some unwelcome news to British businesses this week, while politics…
---
The BBC and ITV have confirmed a joint venture to create a streaming service to rival…
---
More on Apple
Viacom and CBS are in the final stages of merger talks as the frenzy for consolidation…
---
Financial results were mixed from the five FAANGs – the US tech giants which, for so…
---
There have been some big dividend cuts in the UK this week as companies battle to…
---
AGM season in London has brought some unwelcome news to British businesses this week, while politics…
---
US tech giant Apple launched its streaming service Apple TV+ at a star studded event in…
---
More on BT
A high yielding dividend might be very tempting to investors seeking a little extra income, but…
---
The BBC and ITV have confirmed a joint venture to create a streaming service to rival…
---
There is no escaping technology. Each year its influence in every industry steps up another notch.…
---
The provision of fibre optic broadband in the UK has the potential to be enormously cash…
---
BT's share price spiked and then plummeted after the FT's Alphaville column reported on rumours that…
---
More on Netflix
Viacom and CBS are in the final stages of merger talks as the frenzy for consolidation…
---
Financial results were mixed from the five FAANGs – the US tech giants which, for so…
---
The BBC and ITV have confirmed a joint venture to create a streaming service to rival…
---
Apple, Facebook, Netflix, Amazon, Microsoft and IBM are among the many US tech companies to have…
---
The Scottish Mortgage Investment Trust, with its origins in the early 1900's, is a name that…
---
More on Vodafone
Who says 38-degree heat isn't the perfect temperature for analysing company results? For those who didn't…
---
A high yielding dividend might be very tempting to investors seeking a little extra income, but…
---
Vodafone has cut its dividend for the first time in nearly 30 years, but shareholders don't…
---
Investors buy and sell Vodafone based on the health of its dividend. With a yield of…
---
There is no escaping technology. Each year its influence in every industry steps up another notch.…
---
More on Walt Disney
Viacom and CBS are in the final stages of merger talks as the frenzy for consolidation…
---
Walt Disney has dominated the international media market for most of its near 100-years. Apart from…
---
It's not always easy to keep track of your investments. Sometimes big news gets hidden in…
---
It's not always easy to keep track of your investments. Sometimes big news gets hidden in…
---
US icons feature heavily in our portfolio, but none are as recognisable as Walt Disney, which…
---