AIM IHT
Vaccine countdown update: 12 Nov - apparent value here and probably a few traps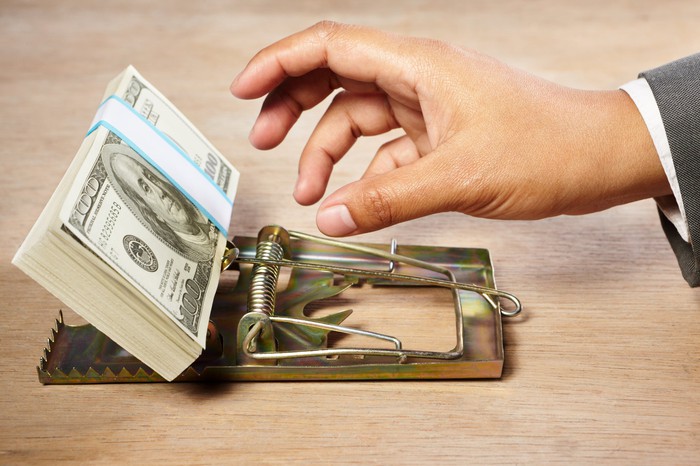 Our coverage here includes several modestly valued companies whose shares should recover strongly when the world re-opens for business. However, others may turn out to be classic value traps. Read on for our usual insightful comment.
---
James Halstead: another dividend increase
While the trading environment remains challenging, flooring specialist James Halstead (LON:JHD) has continued to see solid progress in trading, particularly in the UK, with sales returning to the levels of last year as is profitability, despite the increased costs of manufacturing as a result of the pandemic.
Despite the challenges, management felt able to increase the dividend payment again with a final dividend of 10p bringing the full year payout to…
Sign up and read the full article
Register to continue reading our content.
Already a member? Login
Fundamental Asset Management
Buy any of our portfolios with our associates.

FIND OUT MORE
---
Previous article
Next article
For access to the top news and insights from the investment world
REGISTER FREE
More on Anexo Group PLC
AIM favourites covered in our update here are popular holdings for many AIM Inheritance Tax portfolios.…
---
A fuel cell company covered here has secured another nice contract. Elsewhere there were positive updates…
---
More on Brickability Group PLC
With new housebuilding lagging even further behind government targets, this business supplying into major housebuilders still…
---
Our coverage here includes several modestly valued companies whose shares should recover strongly when the world…
---
More on Duke Royalty Ltd
Duke Royalty impressed with its latest announcement, while a positive update from a sustainable energy pioneer…
---
Results and updates covered here include terrific results from a fast growing manufacturer of scientific instruments,…
---
More on Ideagen PLC
Updates covered here include those from a highly-rated creator of textile treatments, which was unfortunately unable…
---
Our coverage here includes several modestly valued companies whose shares should recover strongly when the world…
---
More on iEnergizer
Our coverage here includes several modestly valued companies whose shares should recover strongly when the world…
---
More on ITV PLC
Our coverage here includes several modestly valued companies whose shares should recover strongly when the world…
---
News of a big contract win for a solar specialist results in another big move for…
---
More on James Halstead
Bonkers Bargains covered in our update here appear to be doing all the right things and the…
---
Is it possible to generate an attractive, growing income from small-cap shares? We have found some…
---
More on Manolete Partners PLC
Our coverage here includes several modestly valued companies whose shares should recover strongly when the world…
---
A metal processor covered here would appear to justify a much higher rating, while cash flow…
---
More on WH Smith
Our coverage here includes several modestly valued companies whose shares should recover strongly when the world…
---
Our portfolio has delivered twice the growth of the S&P 500 in the year to date.…
---